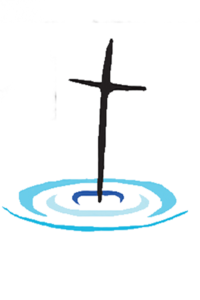 media
9/10-10/1

Plugged In?
Ephesians chapter 1-3
The blessings of being plugged into the church today
Introduction: Paul wrote the letter to the Ephesians while sitting in jail awaiting trial. Ephesus was an important city where several famous preachers had served such as Paul, Timothy, and John. This letter talks about the beauty of being connected to the family of God. In this series, we will look at the first half of the letter where Paul addresses some important doctrinal issues. We can use these opening chapters to help people understand the benefits of being plugged into a local church family.
Sept. 3rd Title: Look at the church Text: Acts 19
Theme: Lou will introduce us to the book of Ephesians
Sept. 10th Title: Look at the network Text: Ephesians 1:1-14
Theme: Paul talks about belonging to God's family
Sept. 17th Title: Look at the lights Text: Ephesians 1:15-23
Theme: Paul talks about growing in spiritual knowledge
Sept. 24th Title: Look at the ports Text: Ephesians 2:1-22
Theme: Paul talks about being saved by God's grace
Oct. 1st Title: Look at the cables Text: Ephesians 3:1-21
Theme: Paul talks about knowing the depths of God's love
Sunday Morning Worship –

Live Event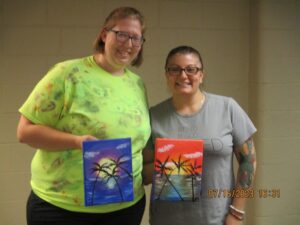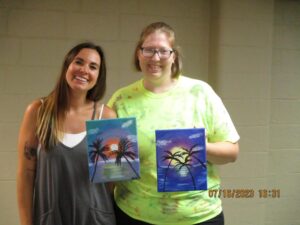 Cookies and Canvas Event 2023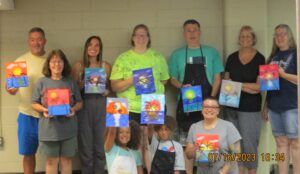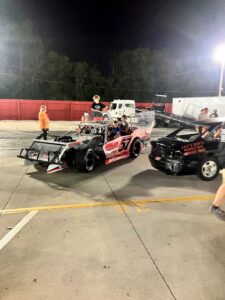 The Race Car we sponsor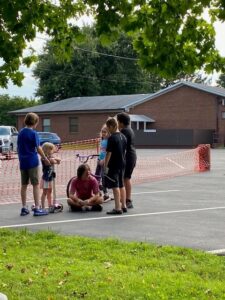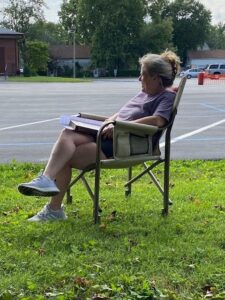 Family Night in August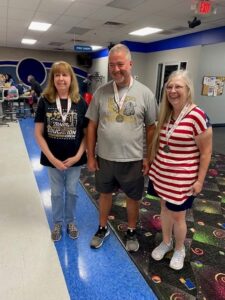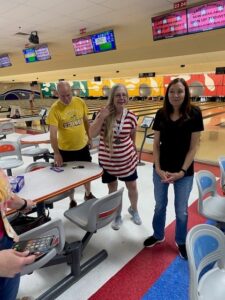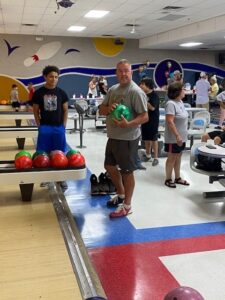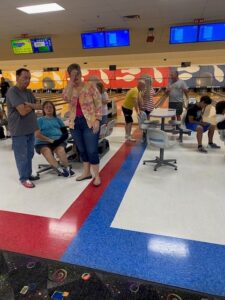 Bowling Event in Greenfield (the bigger winners were Andy Weir, Tammy Gregg, and Karyn Ledford)