discover
COVID-19 Plan to Worship Together
Our church family has been given an opportunity to shine our light like never before by showing our trust in God the Father through this time of struggle. The COVID-19 virus has been referred to as an "invisible enemy", the largest pandemic in over a hundred years, some have even referred to it as a test by God. As Christians we know we live in a broken world and hardships will come and go. God will lead us through.
So do not fear, for I am with you;
do not be dismayed, for I am your God.
I will strengthen you and help you;
I will uphold you with my righteous right hand.
As the number of COVID-19 cases begin to rise again in Marion County and surrounding counties, the state governor as well mayor of Marion Co. has reintroduced restrictions in an attempt to control to the virus. With that said, the church leadership in working on a plan to keep services going while keeping our church family safe. We will keep you informed through all manners of communications available.
If you have any questions, don't hesitate contacting one of the Elders, or Sr. Minister.
In Christ we serve
our vision
We must be relentless in our pursuit of the Lord, Truth, Lost & the Prize!
our mission
We exist as a congregation to impact lives for God by making disciples who are fully devoted to the great commandment and the great commission.
We are committed to Immanuel (God with us)
We are committed to missions around the world
We are committed to prayer
We are committed to authentic Christianity
We are committed to developing community
We are committed to truth as presented in God's Word
our beliefs

We are committed to the principles of our Christian church heritage in the "Restoration Movement", as expressed by phrases like these:
where the Bible speaks, we speak; where the Bible is silent, we are silent.

we are not the only Christians, but we are Christians only.

no creed but Christ.

in essentials, unity; in opinions, liberty; and in all things, love.
We believe in one God-Father, Son and Holy Spirit and in Jesus Christ, God's one and only Son, our one and only Savior, who suffered and was crucified, who died and was buried. We believe he rose again bodily from the dead on the third day, ascended into Heaven and now sits at the right hand of the Father. The Holy Spirit, who is a personal and active part of the triune God and who indwells every Christian.
We believe in the Bible-God's Holy word. We believe God inspired the original writings of the Scripture, and therefore the Bible is completely trustworthy in all its parts. We accept the Bible as the final authority for all matters of faith and practice.
We believe that people created by God willfully sin against God and are consequently lost and without hope apart from Jesus Christ.
biblical pathway to salvation
We believe salvation,the forgiveness of sins, cannot be earned, but is given to us only through the blood of Jesus Christ and by God's grace. We believe that we must respond to God by admitting our sin and our need for God's grace [repentance of our sins]. One must have faith that Jesus is the Christ (the Son of God), believing and confessing the the need for forgiveness, turning away from sin, and being baptized (immersed) into Christ. Finally, living for Christ (being a disciple) until the day He will return to earth to judge both the living and the dead.
We believe in the church of Jesus Christ, consisting of all Christians charged with the mission to
make disciples of all nations, baptizing them and teaching them to obey all of Jesus' commands.
Biblical References for "What We Believe"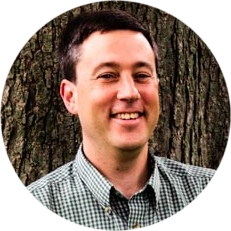 TOM SCOTT
MINISTER

Philippians 3:13-14 serves as my personal mission statement: "I seek to run with perseverance the race that has been marked out for me by God."
I graduated from Ben Davis High School in 1988 and Johnson Bible College in 1992. In May, 2006 I received a Masters of Arts in pastoral leadership from Cincinnati Christian University. I have served as a youth minister twice and this is my third preaching ministry.
I also serve as a board member for Alexander Christian Foundation and Central Brazil Mission. I am also privileged to be a chaplain for the Cumberland Police Department.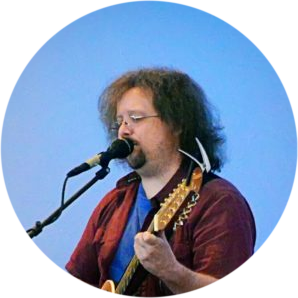 JASON (JASE) THOMPSON
I was born in Wisconsin, lived in Illinois and Ohio, then finally landed in Indiana in the late 1980's. At the early age of 8, I was baptized in the the Church of Latter Day Saints and later came to a true faith in Jesus Christ and was baptized into the Christian Church at the age of 14.
I have always had a love of music and from an early age have had a heart for giving back to the Lord through music. I began my service in worship teams in 2001 and have been involved in some part of a worship team/leadership since then.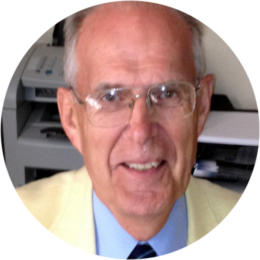 ART LIPHARD
ELDER

My favorite verse of scripture is
1 C
orinthia
ns 15:58
"Be ye steadfast, unmovable, always abounding in the work of the Lord, for as much as you know that your labor is not in vain in the Lord" .
I accepted the Lord and was baptized on December 22, 1974 at Cumberland Christian Church. I have served as an Elder since 1976. My wife Ginny and I have been married for over 50 years We have two children, three grandchildren and four great-grandchildren.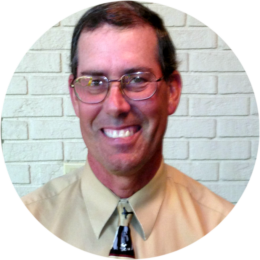 MARK MAYHEW
ELDER

For the first 35 years of my life I considered God and spiritual things only a myth. At the age of 35, after years of prayer and invitation to church by my sister, something happened. It felt like every sermon was being directed to me personally. I now understand that the Holy Spirit was convicting me.
Over the last 20 years I have had the opportunity to serve God and the church, leading, teaching and serving on the mission field all over the world. In every opportunity I have felt humbled that God would trust me to be part of His plans.
minister of youth
-part time-
introduction: the part-time minister of youth will be the spiritual advisor and counselor to all youth from nursery age through senior high. they will have the responsibility for organizing, directing, and operating the youth programs. they will function under the supervision of the senior minister with overall guidance coordinated through the elders. qualifications: they will hold a degree from a bible college affiliated with the new testament christian churches/churches of christ in the restoration movement or be working on a degree. marriage is preferred. maintain a submissive spirit. exhibit a willingness to learn. compensation: this will be based upon the number of hours available and level of experience. we would love to see this position go full time with the growth of the church. starting out, 10 to 15 hours per week would be required. help us impact lives for god in a positive manner by reaching the next generation. youth minister duties:
oversee all sunday morning youth services including recruitment and training of adult leaders to work with the youth.
develop and maintain a quarterly calendar of activities and submit to the senior minister for approval and to coordinate with the total church calendar.
assume responsibilities for operation of sunday and/or week-day evening youth programs. recruit and train youth coaches to assist.
conduct a decision class to provide youth with basic bible teaching and to aid them to making decisions to become christians. schedule as needed.
be involved in local school programs.
conduct a personal calling program to the youth of the congregation.
represent the church in the activities of christian camp. be available to serve as a dean/counselor a minimum of once each summer. encourage church youth to participate in camp programs.
share information with parents/church about upcoming activities.
personal requirements:
must adhere to the beliefs and core values of cumberland christian church.
must have a heart and passion for young people.
must be able to communicate well with volunteers and church members.
must be active in personal bible study and spiritual discipline.
must have a passion for evangelism and outreach, possessing a servant's heart.
aplication: if you are interested in applying for this position, please submit a resume along with three references to the church office. the senior minister will contact you to arrange an interview. contact information: if you have questions about the position, you may contact tom scott at tscott@cumberlandchristianchurch.org. you are invited to visit our website at www.cumberlandchristianchurch.com.